Riding Thailand's Green Surge :
From miracle textiles to $400 doll houses and the planet's largest PET resin recycler, investors embrace a BCG economy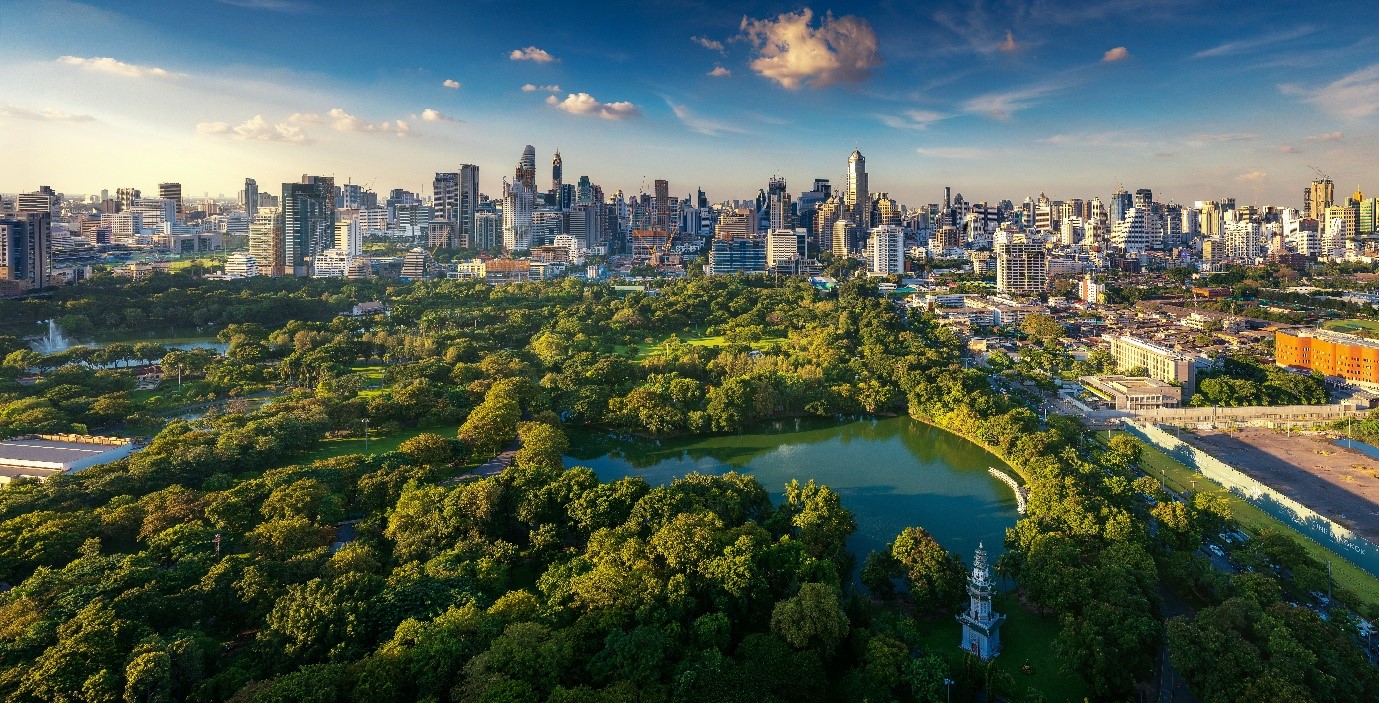 When the European textile giant Lenzing was searching for the best place to build the world's largest production plant for lyocell, an eco-friendly fiber sometimes described in fashion circles as a "miracle fabric", it zoomed in on Thailand.

Like numerous other foreign investors, Lenzing in part chose the Kingdom for its superb location and connectivity at the heart of Asia. But the Austrian multinational with operations on four continents had another key reason for its decision – Thailand's commitment to sustainable growth through a model known as the Bio-Circular-Green Economy, or BCG.

The garment industry globally has a huge image problem as an environmental polluter because of its "fast fashion" business model and widespread use of oil-based fibers. Lenzing, by contrast, is recognised as the leading producer of lyocell, a wood-based fiber that's 100 percent biodegradable and compostable, requires no harmful chemicals and recycles 99.5 percent of solvent used in its production through an innovative circular closed-loop process.

By 2024, Lenzing has a global goal to generate 75 percent of its fiber revenues from lyocell and other environmentally friendly fabrics. By 2030, it aims to have reduced its greenhouse gas emissions by 50 percent. At the 304 Industrial Park in Prachinburi, 140 kilometers east of Bangkok, Lenzing found a location that offered green biogenic energy and a sustainable water supply sufficient to operate a factory producing 100,000 tonnes of lyocell every year.

It also found a government prepared to offer, through the Thailand Board of Investment (BOI), generous tax breaks and other incentives to companies aligned with its BCG goals. Construction began in 2019 and, despite the Covid crisis, the €400 million plant opened on time and within budget in March 2022. "Thailand with its commitment to sustainability fitted with our clear long-term vision," Lenzing Vice President and Senior Project Director Ismail Abdullah said in an interview. "Here we will be able to transform our manufacturing and support our ambitious climate targets. For Lenzing, this project represents a very important step towards a carbon-free future."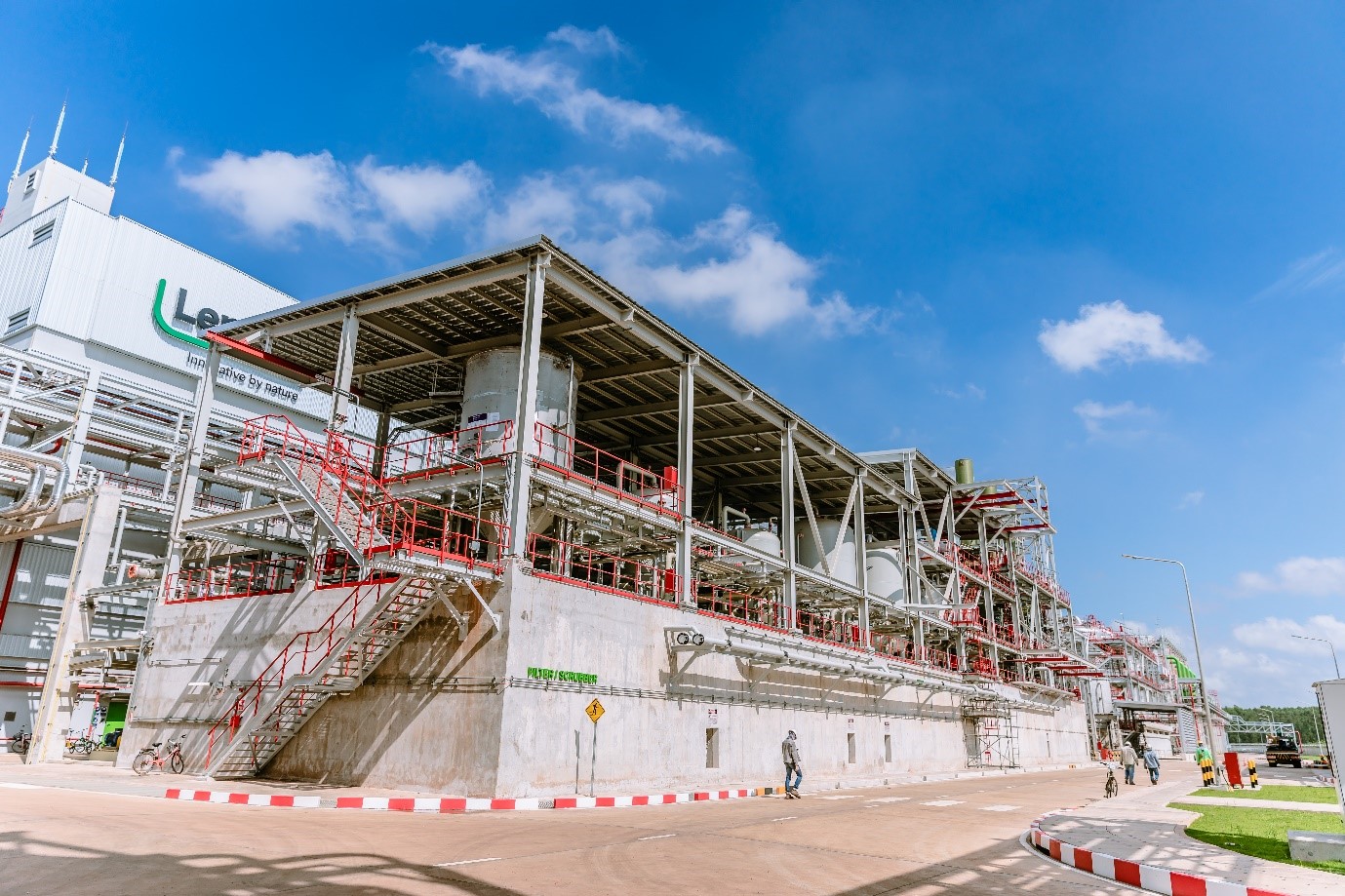 Austrian textile giant Lenzing's new €400 million factory in Prachinburi, Thailand, is the world's largest production plant for the eco-friendly so-called "miracle fabric" lyocell.
Long known to tourists as the Land of Smiles, Thailand has also become a land of sustainability for environment-conscious businesses. In 2021, foreign and local investors committed to 149.5 billion baht ($4.2 billion) worth of BCG-related investments in Thailand – more than double the figure for the previous year, according to official figures. In the first half of 2022, the trend continued, with investors pledging a further 80 billion baht.

While different countries use different terminologies for their sustainability efforts, Thailand's use of the term Bio-Circular-Green economy specifically highlights the bio-economy, based on the production of renewable biological resources, and the circular model that reuses and recycles existing products and materials for as long as possible. The green model describes the big picture, keeping the economy, society and environment in balance through sustainable development. 

For investors, that means opportunities in Thailand's most important industrial and service sectors. The fertile, biodiverse Kingdom of 70 million is one of the world's most important agricultural nations and food exporters, has a major petrochemical industry and is an international medical hub. The Thailand Board of Investment's BCG incentives encompass food processing, biofuel and bioplastics, biotechnology, renewable energy and recycling. 

Such is the momentum that the government expects the BCG sector to account for almost one-quarter of the country's GDP by 2027 compared with 21 percent today. 

By 2030, it expects to reduce greenhouse gas emissions by 20-25 percent. "BCG is a journey Thailand is taking to become a high-income nation," Dr Janekrishna Kanatharana, Executive Vice President of the country's National Science and Technology Development Agency (NSTDA), said in an interview. 
Global chemical company Indorama Ventures Public Company Limited (IVL) has for years been a traveling companion on that journey. IVL is the world's largest manufacturer and recycler of polyethylene terephthalate, or PET, a 100 percent recyclable plastic most commonly used for food packaging and beverage bottles.

Founded in Thailand in 1994 and still headquartered there, IVL grew its Thai business with the help of BOI incentives at all stages of its domestic expansion. Today, IVL's operations span 35 countries, employ more than 26,000 people and in 2021 the company reported revenues of $14.6 billion.

Perhaps IVL's most eye-catching numbers, however, show the scale of its recycling operations. IVL is the world's largest producer of recycled PET resins for beverage packaging. The IVL web site features a constantly ticking meter that gives real-time updates on the billions of plastic bottles the company has recycled since 2011 (80 billion as of August 2022). In 2019, IVL committed to the Ellen MacArthur Foundation to invest US $1.5 billion to increase that recycling capacity to 750,000 tons of post-consumer bottles by 2025. This is equivalent to 50 billion bottles per year by 2025.

"IVL is building the infrastructure the world needs to close the loop and deliver a circular economy for PET packaging," IVL's Chief Executive Officer, DK Agarwal, says. "The ease of business in Thailand has been instrumental in our growth and has allowed us to take a leading innovative stance regarding sustainability and recycling globally."

Large corporates are far from the only beneficiaries of the BCG. Among small and medium sized enterprises, Bangkok-based PlanToys has literally carved out a $15 million export market to the U.S., Europe and Japan by making innovative high-end wooden toys from unwanted rubber trees.

Thailand is the world's largest rubber producer, but the trees that swathe the country's southern provinces can only produce latex for 25 years. After that, they become useless to plantation owners, who traditionally burn them and then have to clean up the land for replanting. "We never cut down trees," PlanToys Managing Director Kosin Virapornsawan said in an interview. "We upcycle them."

PlanToys, which has 650 employees, was founded 41 years ago by Vitool Viraponsavan and a group of idealistic young architects who had set up a kindergarten. "We wanted to create better kids for a better world through sustainable play." Kosin said.

With 98 percent of its product exported, PlanToys has found an appreciative global customer base among generations of increasingly sustainability-conscious parents. And in an industry in which more than 90 percent of all toys are made of plastic, PlanToys' creatively designed wooden products command premium prices.

Among the best sellers, the Victorian Dollhouse retails for $400 in the U.S. and U.K. and the Dancing Alligator fetches $30. "We are a niche player – we sell to people who understand and share the same mindset," Kosin explains.

In a circular world, that also means keeping environmentally conscious customers happy by not just selling toys, but also establishing toy libraries so the same toys can be used over and over again.

All of which has made PlanToys a BCG success story. "Thailand is leading the world in the design of wooden toys," says the NSTDA's Dr Janekrishna.

As well as being number one in rubber, Thailand also ranks among the world's leading sugar producers – a bioresource that is playing a major role in the BCG economy. Much of that investment is taking place in Thailand's high tech Eastern Economic Corridor, where the government is opening a pilot biorefinery and other initiatives to encourage BCG innovation.

In one example, the leading French energy company Total and Dutch biochemical manufacturer Corbion in 2017 formed a joint venture, Total Corbion PLA, to open a $250 million plant that converts local cane sugar into polylactic acid, or PLA, a renewable and biodegradable alternative to polystyrene and other oil-based polymers. In 2021, the partners announced the venture has upped annual production from 75 to 100 million tonnes to meet demand.

Back at Lenzing's new Lyocell plant in Prachinburi, Ismail Abdullah is already preparing for future expansion to meet what he describes as "tremendous demand" for sustainable fibers from customers who supply fashion stores such as IKEA, Uniqlo, Levi's, H&M and Zara.

Lyocell fibers, which Lenzing markets under the brand name TENCEL™, are not only prized for their environmental credentials, but also their wearability. Breathable, moisture-absorbing and soft-to-the-touch, lyocell is often compared favorably with cotton and is widely used in active and casual wear. Hence the "miracle fabric" label applied, amongst others, by UK retail store Selfridges.

Ismail Abdullah says Lenzing could have met the growing demand by expanding production at its other sites in Europe or the US. "But when you have a successful project here in Thailand and when you have such good support from the government and BOI as well as good availability of infrastructure and skilled labour, it is a no brainer that we stay and further invest here."


ขออภัยครับ ไม่มีข้อมูลส่วนนี้ ในภาษาที่ท่านเลือก !
Sorry, There is no information support your selected language !