Senior Management

Organization Chart

Contact Us

[{"have_node":0,"menu_link":"index.php?page=what_we_do3","type_click":"_self","menu_name":"What we do"},{"have_node":0,"menu_link":"index.php?page=our_history2","type_click":"_self","menu_name":"History"},{"have_node":0,"menu_link":"index.php?page=our_board_members","type_click":"_self","menu_name":"Board Members"},{"have_node":0,"menu_link":"index.php?page=executive_management","type_click":"","menu_name":"Executive Management "},{"have_node":1,"menu_name":"Senior Management","node":[{"have_node":0,"menu_link":"index.php?page=our_senior_management&group_id=3","type_click":"_self","menu_name":"Support and Services"},{"have_node":0,"menu_link":"index.php?page=our_senior_management&group_id=97","type_click":"_self","menu_name":"Investment Promotion"},{"have_node":0,"menu_link":"index.php?page=our_senior_management&group_id=2","type_click":"_self","menu_name":"Overseas Offices"},{"have_node":0,"menu_link":"index.php?page=our_senior_management&group_id=5","type_click":"_self","menu_name":"Regional Offices"},]},{"have_node":1,"menu_name":"Organization Chart","node":[{"have_node":0,"menu_link":"index.php?page=organization_chart","type_click":"_self","menu_name":"Organization Chart"},{"have_node":0,"menu_link":"en/chart_detail","type_click":"_self","menu_name":"Organization Chart Details"},]},{"have_node":1,"menu_name":"Contact Us","node":[{"have_node":0,"menu_link":"index.php?page=head_office","type_click":"_self","menu_name":"Map to BOI Head Office"},{"have_node":0,"menu_link":"index.php?page=osos_office","type_click":"_self","menu_name":"OSOS"},{"have_node":0,"menu_link":"index.php?page=regional_office","type_click":"_self","menu_name":"Regional Offices"},{"have_node":0,"menu_link":"index.php?page=oversea_office","type_click":"_self","menu_name":"Overseas Offices"},{"have_node":0,"menu_link":"un/ebooking","type_click":"_self","menu_name":"BOI e-Booking"},]},]
The Office of the Board of Investment (BOI)
The Office of the Board of Investment is a government agency under the Office of the Prime Minister. Its core roles and responsibilities are to promote valuable investment, both investment into Thailand and Thai overseas investment.
our vision
To promote valuable investment to restructure Thailand's economy into new economy by achieving 3 aspects consisting of:
1. Innovative: Being an economy that is driven by technology, innovation and creativity.
2. Competitive: Being an economy that is competitive, adaptive and generate high growth.
3. Inclusive: Being an economy that values environmental and social sustainability, creates opportunity and reduces inequality.
INVESTMENT PROMOTION POLICIES
In order to achieve the vision, the Board of Investment has set 7 milestones of investment promotion as follows:
1. Restructure the industry by enhancing the prevailing industry along with building up new industrial bases, which Thailand has potential, and strengthening the supply chain
2. Accelerate the transition to Smart and Sustainable Industry of new investments and the enhancement of existing entrepreneurs
3. Advance Thailand as international business hub and regional trade and investment gateway
4. Develop strength and global connectivity of small and medium enterprise (SMEs) and Startup
5. Promote investment based on potential of the area, to create growth inclusively
6. Encourage promoted enterprise to engage in communal and social development
7. Promote Thai overseas investment to expand business opportunities and Thailand's role in the global economy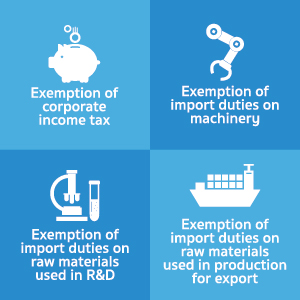 Tax Incentives
Exemption of corporate income tax for up to 13 years (According to activity & conditions).
50 percent reduction in corporate income tax for 5 years (only in special investment promotion zones).
Exemption of import duties on machinery.
Exemption of import duties on raw or essential materials used in production for export.
Exemption of import duties on raw or essential materials used in research and development purposes.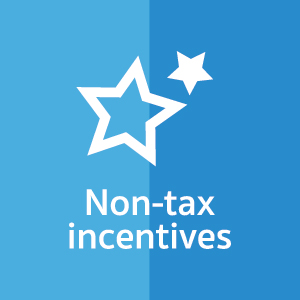 Non-Tax Incentives
100% foreign ownership (except activities under List One annexed to the Foreign Business Act B.E 2542 (1999) or stated in other laws).
Permit to own land.
Permit to bring in skilled workers and experts to work into the Kingdom.
Provide advice and information on investment opportunities and rules & regulations on BOI investment promotion.
Link investors with government agencies & private sector to facilitate business operation such as company establishment and work permit application process.
Provide support on industrial linkage and sourcing of local suppliers.
Provides support on the identification of potential investors.
Provide services in identifying and recognition of foreign specialists or researchers in science and technology by BOI Strategic Talent Center (STC).
Provide counsel on overseas investment and provide training courses on overseas investment for Thai investors.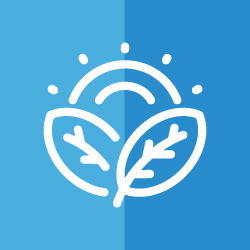 Last updated : December 30th, 2022